Kids – January 2003
---
Thursday, 1-2-2003: Had both kids home today. Last night we got about 6 or 7 inches of snow. Worked for about half the day, then took them out to play in the snow and we wenting sled riding at Vanpreter Park. Ryan came with us.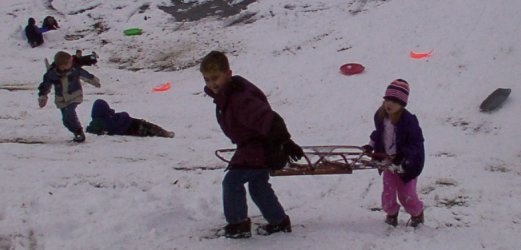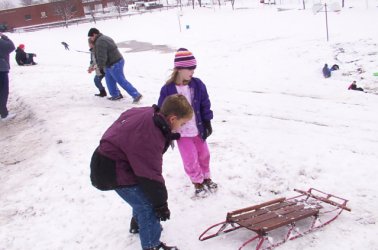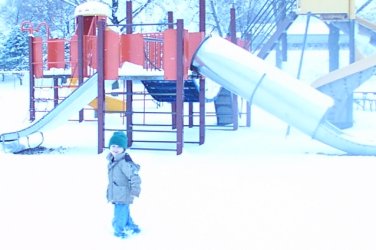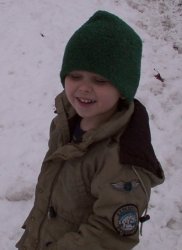 ---
Sunday, 1-12-2003: Took the kids to see Treasure Planet at Cottonwood Mall.
---
Tuesday, 1-14-2003: Worked all day, then went to Kim's and spent the night.
---
Wednesday, 1-15-2003: Left Kim's at 6:30am and came home to work. Worked until 1pm and then went with Richard P. to Best Buy to get a laptop for him. He got a cool laptop, I got more memory for my laptop and a wireless USB connector. Tried out the wireless connection from Tom's house and it works great.
---
Thursday, 1-23-2003: Me and Amy went to Applebees to eat. Then we ordered a bunch of pizzas to her boyfriends house and then sat in the car on his street and watched them deliver them. We need to grow up.
---
Monday, 1-27-2003: Colleen got the kids at 5:30, I went to Amy's and we watched Enough on pay-per-view.
---
Friday, 1-31-2003: Worked all day, picked up both kids from school. Took them to Wal-mart to get some stuff then to my parents to visit for awhile.