My Tattoo
Yesterday Spessa dragged me, kicking and screaming, to a tattoo shop to get my very first tattoo. I put about 15 years of thought into the design before finally deciding on the 1969 Bell logo. The PLA forum people gave a few suggestions but I just wasn't ready for Roy Orbison on my butt. Maybe next time. Here's a series of pictures from yesterday, the first being the parental consent form that Spessa signed for me. Thanks Spessa!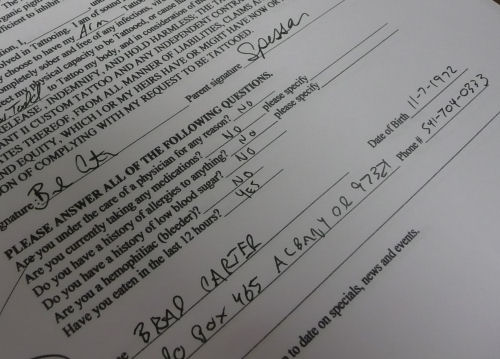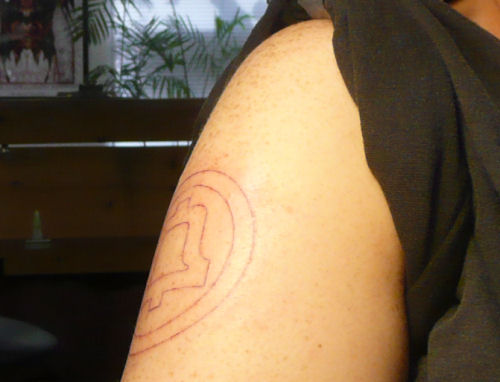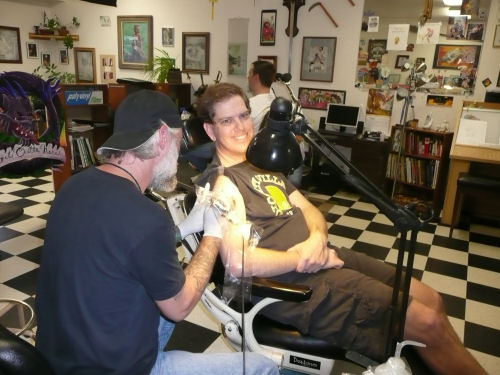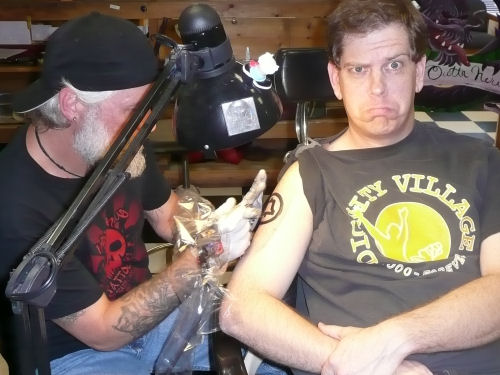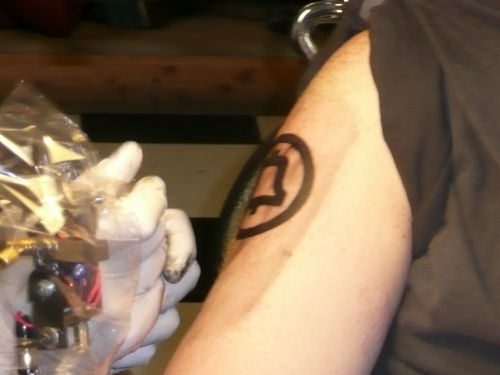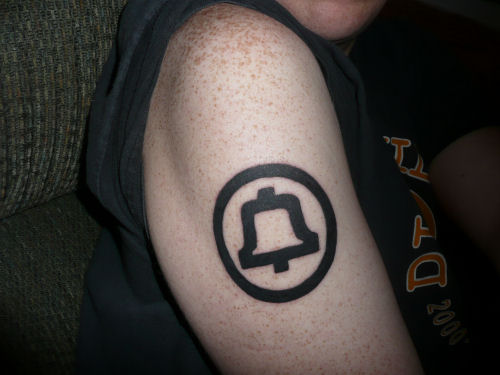 I picked the Bell symbol since the phone company has been a life long obsession for me and because I've always loved the simplicity of their logo. Also because the name Bell as a phone company is almost dead now, which is kind of sad. Only Cincinnati Bell and Bell Canada are left, I think. Everything else has been assimilated into AT&T and Verizon.
It took about an hour and was $80. They put my image into Photoshop and made a transfer out of it to stick on my arm, then just traced the lines. I thought that a skilled artist would just draw it from the picture we brought in. Not too surprisingly, the tattoo guy says it's the first Bell symbol he's done his 14 years as a tattooer.