Instant Messages: Tetris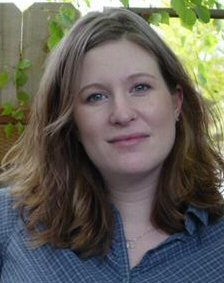 In 2003 I created a fake profile on Yahoo. It was a profile for a girl named Susie (aka Tetris). She was single, in her mid-20's and online 24/7. I created this profile for several reasons…
To promote phonelosers.org – I listed her "cool link" as phonelosers.org and listed her homepage as being on phonelosers.org. I just wanted to see how many hits we would get out of horny men hoping to see more pictures of her.

To see what kind of pick up lines guys would try to use on her.

To possibly chat with the guys and try to convince them to come to my house. This way I could screw with them with my front door intercom and cameras. We'd done this before when a female friend of mine would occasionally send her random internet freaks to my house. I would answer the door for them and just play dumb. Pointless, but funny.

And of course, to get some funny chat logs to post on a web site.
I rarely replied to any of the guys IMing me. I just saved the best ones into a text file to stick on this page. But occasionally you'll see that I was bored enough to talk to them. I still have Susie's profile set up and online in several different U.S. cities. The IMs from guys come in nonstop. Here are the logs:
spankbos: hello
spankbos: how are u
spankbos: please tell me u are there?
spankbos: been trying to talk to u for months at least say hi
spankbos: i guess ur not on today ill just keep trying
stevebooth_nv: I see your occupation is "sure" ….Funny…That's a new one!
superchulo73: hello
superchulo73: have you ever tried to take in a large penis, around 13 inches all the way down?
superchulo73: let me know if you would
hiphophead7743: damn gurl
hiphophead7743: ur fine as fuck
robthetex01: Why hello there Susan. How are you today? Besides lacking the warmth of a male body next to you when you woke up that is?
robthetex01: Are you by any chance looking for that one spiecal man that treats you the way you should be treated? And that is not to be treated like something to win or own either.
leander_guy: hi susan.. dave here.. just curious, one of your favorite links is dead.. what was it supposed to be? i'm not familiar w/ the phonelosers site….hope your day is going well! -dave
ajgoede: Hello my name is AJ and I think you are beautiful
footaddiction: hello there, very nice picture, do you like foot massages?
toolguylookingforlove: hello
toolguylookingforlove: i want to say how nice you look
chasr71us: Hey there. Feel like chatting and saving me from dying of boredom for a while? lol
scooby_b: hi, I don't mean to just jump in but was curious if you would like to chat.
morphix30: may i taste you
adaptive11: wow, you look wholesome
scott_emt_911: what does a single guy have to do to get a pretty young girls attention like urself
kcm4plumpf: Care to chat with a nice looking 43 yo white male in South Lake Tahoe who admires full figured women ?
nutpatch: Have I told you lately, that I love you?
robthetex01: Hi there, I am IMing you for several reason today…First off you are a woman. Next of I am searching for a woman that does not smoke and likes both animals and kids. No, I do not have any kids of my own. I do however want a relationship. That is what I am seeking. Also, she must like sex as much as I do too. And it be a part of the relationship as well. Not the relationship becuase there is so much more to one then just sex ya know. I am Rob, I live between near Grand Rapids, Mi. If you are at all interested just IM me back. If not then sorry to have wasted your time…
gentlegiant1931: What a pretty girl you are Susie. Have a great day
flava_a1: hello, just saw your profile and wanted to say you are very beautiful and
also to say my compliments to your mom on a job well done. I am curios to
know, what you have been told is your most striking feature. I am undecided
between your lips and your eyes.
hebegebe12000: hello,,,,, you dont know me,,,,i was just messin around on pc and happen to see you and wanted to say WOW i think you are very good looking,,,,r u single? and in hopes you have a great personality to go along with your looks,,,,,fell like talking to a 37 yr male
party_and_bullshyt: good evening susan, how are you doing today??
party_and_bullshyt: the name's Jason, i'm 24 from East Kentwood
party_and_bullshyt: you look soooo familiar to me for some reason
party_and_bullshyt: :(
dreamtheater5150: hi
dreamtheater5150: ?
dreamtheater5150: i saw your link
dreamtheater5150: to the phone pranks! im a telemarketer and man thats SOO what i put up with! damn i was funny
dreamtheater5150: thanx
dreamtheater5150: ;)
onetimes2: Pardon me miss, I seem to have misplaced my puppy.. By chance you didn't see the little guy run by here did you? ;-)
wiufan11: hi
wiufan11: I saw your pic…you are a hottie
wiufan11: too bad you don't like 24 year olds
wiufan11: too bad you will never say hi back
wiufan11: you are a hottie
cclagoono: Hello!
cclagoono: u there?
cclagoono: ding
cclagoono: hey i seen ur profile and you seem to be someone i would honestly date if your interested in at least chatting write back soon, peace
bluesandcards: hey
tetris1995: who's this?
bluesandcards: ryan
bluesandcards: you
tetris1995: Susan. I guess I don't know you?
tetris1995: I just got an offline message from you.
bluesandcards: i want to get to know you
bluesandcards: youo there
bluesandcards: you int o sex
tetris1995: About as much as most people are, I suppose.
tetris1995: Not enough to IM random strangers for it though.
bluesandcards: yea what are you doing tonight
tetris1995: Sitting here not having sex.
bluesandcards: wan tto meet up and hang out
tetris1995: That's probably not a good idea since I don't know you.
bluesandcards: i am 21 tan brown hair brown eyes 185p about 5`10 from st louis you
tetris1995: I'm 6′ 1″, 165 lbs and have a huge dick.
bluesandcards: yea
lorisphantasy: you are a dangerously lovely young woman
wanth_do_cha: hello, have you ever wanted to use a strap on dildo on a guy?
sweetmuskegonguy: hi there, wanna make a baby? j/k
alkaline_solo2003: hey i just wanted to thank you for the phonelosers link on your profile, its hilarious
sothtxguylookingforgoal: HI
sothtxguylookingforgoal: I WANT TO TELL YOU THAT YOUR A HOTTIE
original_drpepper: you look sexy but I am getting this like way wild vibe from you
nevadaknowmad: heh heh…. I clicked on the link for phonelosers/susie pretty amusing
nevadaknowmad: although the main site is a bit disturbing…
nevadaknowmad: and now you're like 'who is this moron sending me these messages ???? '
nevadaknowmad: well, anyhow… guess you're not interested in chatting… your profile was interesting… and you're cute… buh bye
thb65: you sure youre only 23?
thb65: this isnt meant as an insult but you look about 30
devun63: male here looking for mature female for phone sex.Interesed?
tomh692003: hi…im tom from s nj looking to meet a nice lady to chat with and poss meet. would you like to chat?
all_american_guy72: hi
all_american_guy72: how are you doing today?
all_american_guy72: want to chat for a bit???
desotosailor1: Well if it isn't the woman who made my head spin a few weeks ago I was so attracted to her.
desotosailor1: I hope you remember me sweetie.
desotosailor1: Are you on today?
desotosailor1: Perhaps, if you are interested, we could try meeting another time?
desotosailor1: Are you gone gorgeous. And to think my hopes were up.
desotosailor1: Will I have the honor of chatting with you today gorgeous?
maddboxx_314: HI
maddboxx_314: JUST WANTED TO MAKE A NEW FRIEND
maddboxx_314: IS THAT OK WITH U
desotosailor1: I will try one more time. And hope that if we do it could lead to more.
desotosailor1: I thought I would describe myself and what I am looking for one more time before giving up on you. You are simply too arousing. I am a 30 year old attractive, educated, sensual, oral, safe and discrete professional male in Clayton. I would love to arouse you before heading to work some morning.
desotosailor1: My last attempt…………
spinthebluemarble: pretty darn funny…not to be confused with Pres Bush's assertion that "that intelligence was darn good!"
airwick258: love the link at the bottom of your profile
airwick258: and its also a very nice pic of you on your profile also
paladinwarior: you have a really cute face
affronted: "Yeah" sounds like a pretty tough occupation – you get dental with that?
tomh692003: hi.. im tom from s nj looking to meet a nice lady to chat with and poss meet. would you like to chat?
wintrsuks: good morning. would you be interested in getting together with a married man sometime?
wintrsuks: hello?
kalimgooz: hi susan, hows it going
kalimgooz: do ya feel like talking..
likeyoudontknow423: you know i am the best tetris player ever
bradm26: hey
bradm26: give me a chance please
jennifershadoe: Hi, I know this is out of the blue, but are you a lesbian?
redmonkeys2000: ever consider web modeling?
samplesphan: Hello there! I am an attractive 22 year old male who is looking to spend some quiet evenings with an attractive woman just cuddling and watching a movie or doing something fun! Would you be at all interested? I also have some photos if you would like to see them feel free to ask!
mjar32811: hi prettyface
timzanto: mmh, yeah!! woo hoo!!! nice pic, wow, can we chat for awhile about whatever you like with the ultimate goal of having sex? i will sneak in little sex references hoping that you will bite and respond accordingly.
timzanto: i can talk intelligently about everything! really, try me
westkyballers: hey sexy
jgnaedi: hey, what's up. I'm john (25). and i'm not some crazy internet stalker or anything like that, i'm just bored. so i thought i would chat with some new ppl. are you busy?
cricketcw: I was wondering If I could say "HI"
desotosailor1: Any desire to meet this evening gorgeous?
tetris1994: Or even me!
desotosailor1: Classic
tetris1994: I am a marketing tool. I get guys like you to visit phonelosers.org. I'm actually a guy.
tetris1994: Silly you for putting so much time and energy into a "girl" that doesn't exist.
tetris1994: I'm still pretty hot though. Wanna hook up?
tetris1994: don't be mad
tetris1994: hey remember the time you went out to the Galleria to wait for me? HAHAHA! That was classic.
desotosailor1: That was classic.
tetris1994: can i add you to my list?
tetris1994: we can hook up
desotosailor1: That would be big fun wouldn't it.
tetris1994: Yep! Where do you want to meet?
desotosailor1: Yes, I acknowledge I have meen bamboozled. Congratulations.
desotosailor1: I will just end it here however, though it was a good one.
tetris1994: You should go outdoors to meet girls. It's easier that way. That's how I do it.
desotosailor1: Perhaps I will put a few friends onto Tetris, the gorgeous woman, I am sure they will be even easier than I.
desotosailor1: I assure you I have no problem.
desotosailor1: Have a good day.
desotosailor1: And thanks.
aarondeschanel: you look beautiful single romantic male 26 DeKalb, IL
aarondeschanel: you are absolutly beautiful single romantic male 26 DeKalb, IL
stlwrestling: Hi there how are you?
tetris1996: what the hell is erotic fighting?
stlwrestling: long story
tetris1996: i got time
stlwrestling: well are you the competetive type?
tetris1996: sure
stlwrestling: like to roughhouse
stlwrestling: ?
tetris1996: yeah. in bed
tetris1996: wanna hook up?
stlwrestling: ya never know
stlwrestling: well erotic fighting is like roughhousing and sex mixed
tetris1996: ah
tetris1996: let's meet somewhere.
tetris1996: i'm a guy though
tetris1996: no im not
tetris1996: just kiddin
tetris1996: i have multiple personality disorder
stlwrestling: oh yeah
tetris1996: plus i'm multi gender
tetris1996: \no i am not
tetris1996: yes i am
stlwrestling: sounds liek you just have one bitchy personality
tetris1996: no im not
tetris1996: wit dont get mad
tetris1996: wait
tetris1996: im not a bitch
stlwrestling: ?
tetris1996: just virgin
tetris1996: im just here looking for new friends
stlwrestling: same here not looking for sex off the bat
tetris1996: how bout on the bat?
tetris1996: jk
tetris1996: so u like threesomes?
tetris1996: well if you're not going to talk then fuck you
tetris1996: i'm putting you on ignore, asshole
stlwrestling: sorry
stlwrestling: am at work and had to talk to boss
stlphotographer: Hey its stlwrestling, I'm at work and had to talk to my boss. Still wanna talk.
stlphotographer: well if you wanna talk you can find me under teh stlwrestling name
only5andahalfinches: Tell me, does size really matter?
chiefsalsa: a very appealling photograph, my compliments to you
strikethis124me: Hi, great pic in your profile, very nice, I am looking to meet some new people for some adult fun, any interest? I have face and body pics in my briefcase in my profile, take a look and let me know if you have any interest. http://profiles.yahoo.com/strikethis124me
countrietowne: hello hello
countrietowne: i'd like to suck a cock with you
tnnbyy_99: am having some insomnia – just a quick hey (being bored)
nay_nays_gmc01: oh u are so beautiful
nay_nays_gmc01: ur face looks for relaxing
nay_nays_gmc01: i could look into ur eyes always
nay_nays_gmc01: i have to add u to my list in a chance to hopefully getting to chat with you
nay_nays_gmc01: so please dont get mad
nay_nays_gmc01: and i am no perv
nay_nays_gmc01: i am an honest guy
nay_nays_gmc01: with a nice pic on pro
drastic_2069: would u be interested in talking to a half black half puerto rican musician who can show you a good time??
sarge_2112: Anyone ever tell you that you have beautiful eyes. The rest doesn't look bad either.
redhorse52: Love your sense of humor,, Nice photo of ya too,, very attractive.
terrificboy4you: u r very attractive
terrificboy4you: i m already impressed
boardreno: damn susie…u got that sweet gurl look, but i can see the nasty woman in your eyes…very much a turn on
knj_johnstone@sbcglobal.net: hi…wanna "play" with a cute guy? 28…m…Crystal Lake…8″ cock
jusagntlmen: Hello
jusagntlmen: Are you singel?
jusagntlmen: single
jusagntlmen: Nice lip's
footfeettoes: I want to lick in between each one of your toes!!!
seattlemalelooking: you have a certain beauty in that pic.. cannot put my finger on it
greatneck232: have you ever been tickled, laughed so hard, or had too pee so bad that you wet your pants?
shawn_kubik: yo?
shawn_kubik: hey answer
BUZZ!!!
shawn_kubik: what does some chic in gr know about phreaking
lionking49008: u are single
lionking49008: impossible
lionking49008: u are hot and cute
pdxphranckie: sorry to bother,but i came across your profile and my oh my what a beautiful face
scott_emt_911: how would a single guy get a sexy lady like urself to talk to him