Rubicon 2003
---
Thursday, 3-27-2003: Time to prepare for Rubicon. Is0tek and GreenGod arrived at my house around 8pm. We went out and hijacked fast food frequencies all over the area and ended up going to bed around midnight or so. We plan to get up around 5am and leave for Detroit.
---
Sunday, 3-30-2003: Our Rubicon adventure started on Thursday night – GreenGod (aka AssNeck) and isotek showed up at my house around 8pm or so. Neither EvilCal or Adrenaline wanted to come this year so it was just 3 of us. We had a quick meal at Applebee's where we screwed with their TVs, then drove around Alton and screwed with drive-thrus, then went back to my house and went to sleep early. We woke at 5:00am and began the drive to Detroit. It's about a 9 hour drive from Alton and I drove all of it but the last hour, when AssNeck took over.
The first interesting thing we saw on I-55 was RijilV's car. On Thursday morning I'd received a call from him telling me he broke down about 90 minutes away from Alton on the way there. I offered to come and get him but he'd already hitch hiked part of the way there. So we noticed his on the way up and stopped to take a few pictures and steal all of the valuables from it. I scored a car battery charger/starter, some nice jumper cables, bungee cord and other miscellaneous items from the trunk. Apparently his tire went flat after he left it too. He said the engine blew up but it had a flat when we got there. You have to give him credit for leaving it halfway on the side of the road with the hood open like that…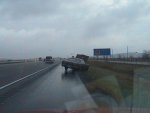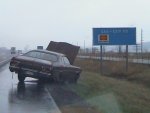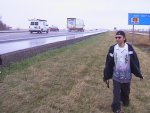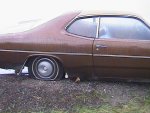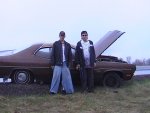 We got to our room and, as usual, took the phone jack out of the wall to see if we had access to any other rooms. This time we did! Turns out that we have access to both line 1 and line 2 of the room directly below us. We decided to order a shitload of room service for them from their line, then stand down there and watch them try to deny ordering it. Then we decided to wait until Sunday morning for that. But that plan was derailed when the guests checked out the night before and the room became vacant. Here's a few pictures of is0tek opening the jack and testing the lines…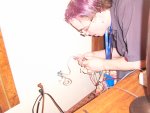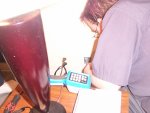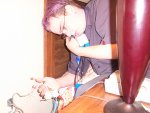 | | |
| --- | --- |
| | During a speech, AssNeck videotapes, is0tek plays with a vx5 and Rious watches. |
| | It was no surprise to us that such a fine hotel like Holiday Inn would carry "Phone Loser Monthly" on their magazine rack. |
| | In a lame attempt to mimmick last years furniture stacking end, we put a chair on the bed as we left to check out. WE ARE SUCH REBELS. PHEER US! |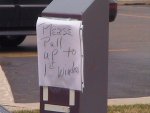 Wendy's suffered a horrible wraith this year. They were unfortunate enough to have a business running right next door to a hacker convention. Their wireless drive-thru headsets were utterly useless for much of the weekend. A few times they had a fat guy (the manager) standing out at the drive-thru speaker, telling customers not to listen to the hooligans cursing at them through the speaker. The hooligans would reply with, "Don't listen to the fat man! He is lying to you! He doesn't really work there!" After that didn't work for them, they had no choice but to turn off the drive-thru speakers completely and put a sign up telling customers to pull up to the window and order. They would sometimes decide to put the drive-thru speaker back in business and start taking orders again but that would never last very long. Here are a few sound clips of "somebody" screwing with customers:
The con was fairly tame this year, compared to last year. There was virtually no destruction as far as I know, except for the incident where somebody tried to drill and crowbar open an elevator access panel. We left kind of early on Sunday morning but from what we hear, the police didn't even escort the atendees out this year and the hotel staff wasn't threatening the RC staff with massive lawsuits. Here are a few surprising pictures of the non-destruction. Take special note of the courtesy phone NOT missing and the big lobby water fountain with NO bubbles in it on Sunday morning.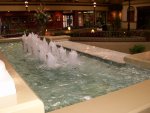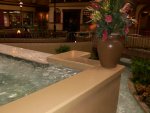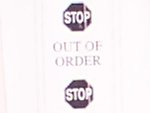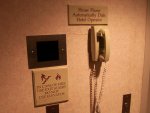 CNN segment on hackers at Rubicon