Halloween 2008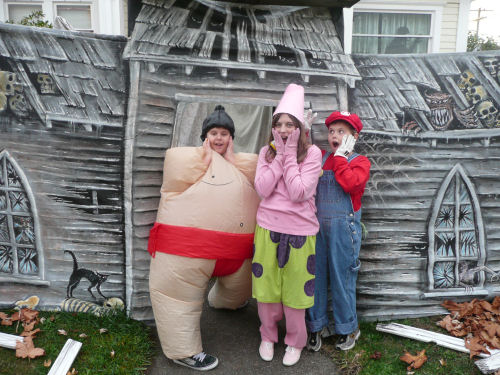 Payton is Mario, Emily is Patrick (from Spongebob) and our neighbor is a sumo wrestler. I'm proud of two details on their costumes. One is the M on Payton's Mario hat, which I cut out of felt and sewed on. I had to buy the hat for $15 from Amazon. The other is Emily's Chumbucket nametag, which Patrick worked at for a short time. It helps identify her costume since a lot of people don't notice who she is.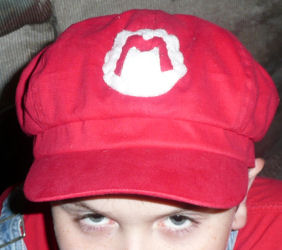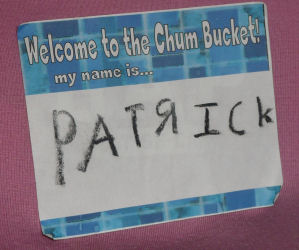 We went to the House of Fear in Albany this evening, which is some guy's house which he converts into a haunted house each year for people to walk through. It was pretty neat and it looks like they put a ton of work into it. That's the only haunted house we did this year. I waited til the last minute to do some others and we missed them.
Went trick-or-treating this evening in our neighborhood for about 2 hours. Payton kept telling everyone that our sumo wrestler neighbor needed extra candy since he was so fat and had more to fill up. A lot of them actually gave extra candy for the effort, but one grouchy lady said, "You only get TWO each!"
Check out this awesome PLA pumpkin that altalp made. It made my day.
A couple days ago I went on a midnightish walk where I ended up at the park and I decided to go into the woods and cross into the other neighborhood. It's pretty scary in there when it's so dark and quiet. Animals kept jumping away as I walked by them. Probably rabbits, but they sounded big.
My weekend plans will either be awesome or land me in jail. Either way should be interesting.