Seattle
My week has gone something like this:
Sunday, Feb 25th: Drove to the Portland airport and hung out for about 8 hours, just killing time on the laptop until Jammie arrived. Then we drove home.
Monday: Worked, picked up the kids from school, we all went to Tilt at the mall and won tons of tickets.
Tuesday: Took the kids to school, then started driving towards Seattle, listening to almost nothing but the entire Nirvana discography. Seattle is about 5 hours from my house. We stopped in a town about 45 minutes south of Seattle to visit relatives of Jammie. Hung out there, went out to eat at a nearby casino/restaurant, then gambled a few bucks for about an hour.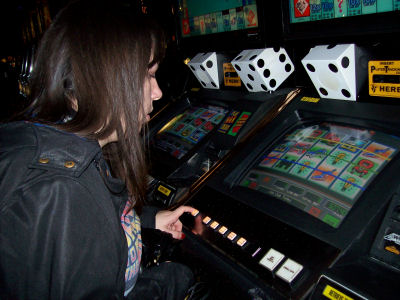 Wednesday: All of us drove to Seattle for the day. Visited the Experience Music Project which lasted several hours, went up in the Space Needle, rode the monorail, visited the fish market to watch them throw fish. Around 5ish, Jammie's relatives left us and we went to our hotel.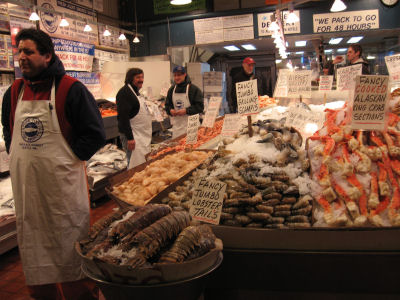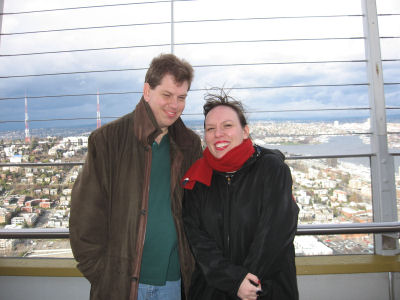 Thursday: We visited Ye Olde Curiousity Shop and took the Underground Tour of Seattle.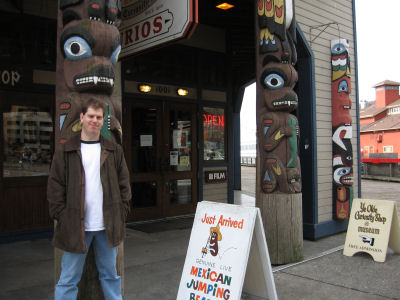 And then…celebrity stalking! No trip to Seattle would be complete without visiting the house that Kurt Cobain shot himself in.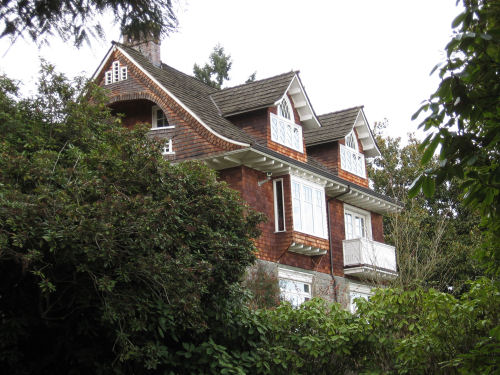 After that, we drove to the house that Eddie Vedder lives in and took pictures. GPS rules for celebrity stalking.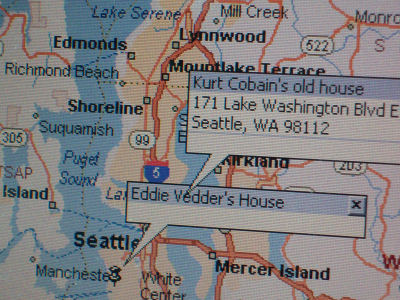 For those who plan to visit Seattle and are having a hard time finding the addresses for Kurt and Eddie (as we did), here they are…Kurt lived at 171 Lake Washington Blvd East in Seattle. Eddie Vedder lives at the end of 44th Ave SW in Seattle. I don't know his house number, but his GPS coordinates are:
LATITUDE: 47.53138300
LONG: 122.38926400
After the stalking was done, we drove back to Jammie's relatives, went out to Mexican food, and then drove home to Albany. We arrived home by midnight. Originally we'd planned to visit Aberdeen, Washington (Kurt Cobain's home town) but it got too late and it was 2 hours out of the way so we decided against that.
Friday: Bowling with Kcochran and friends! It was fun, we drank a lot, my scores were horrible.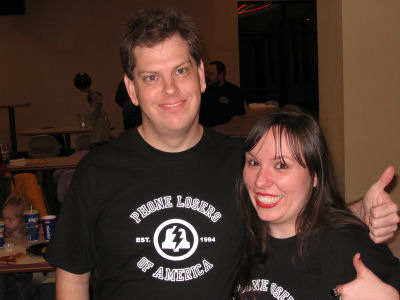 Saturday: Breakfast at Original Breakfast. Then we stopped by Fred Meyer and Staples. Jammie bought a laptop for school which I'm jealous of. Hung around the house the rest of the day and did nothing. Went on a walk around Albany for a couple hours. Got ice cream, attempted to win some crane machine prizes at Pizza King, checked on a few geocaches along the way and talked to Cal on his new voice bridge. Took Jammie back to the airport in the evening and got back home around 3am.