Thunder Tweets
Thunder is really rare in Albany. So is lightning. And snow. But I'd say in my 8 years of living in this area, we've only had real thunder maybe 3 or 4 times. It's rare to even hear a rumble off in the distance. It barely exists here. But last night we had a really awesome thunderstorm, lasting nearly an hour with a lot of house-shaking thunder that really freaked out our cat.
These past few years I've discovered that anytime anything out of the ordinary happens here, it's fun to turn on the local Twitter feed and watch everyone freak out about it. So I present to you all…People Who Are Way Too Old To Be Afraid Of Thunder, Being Afraid Of Thunder.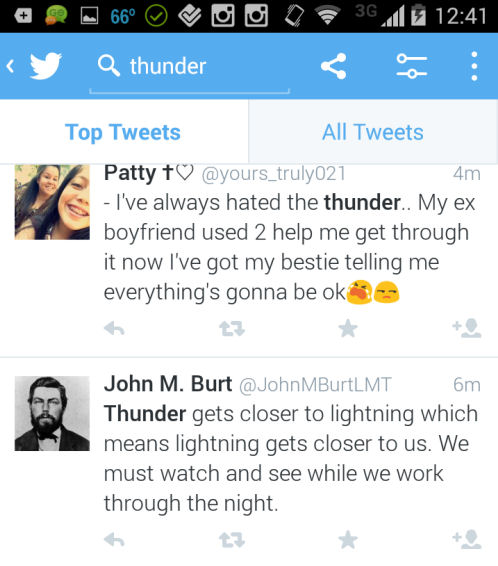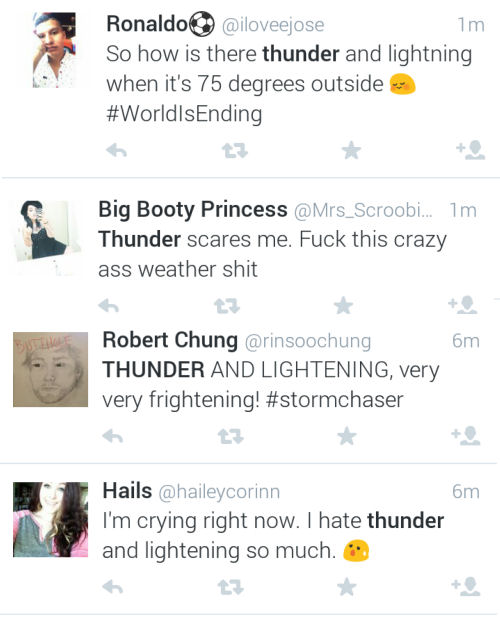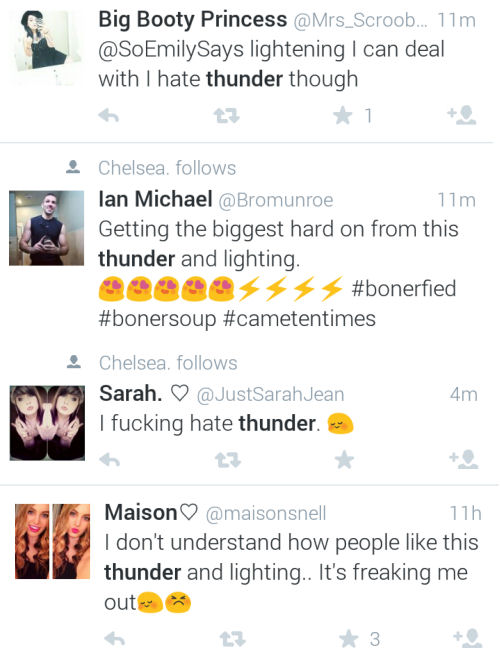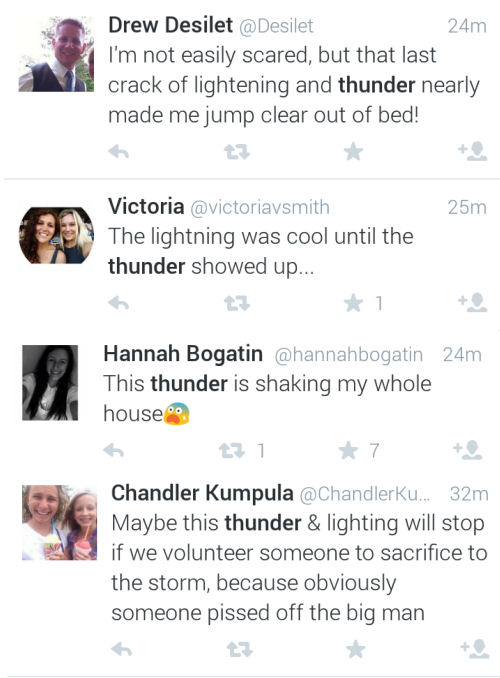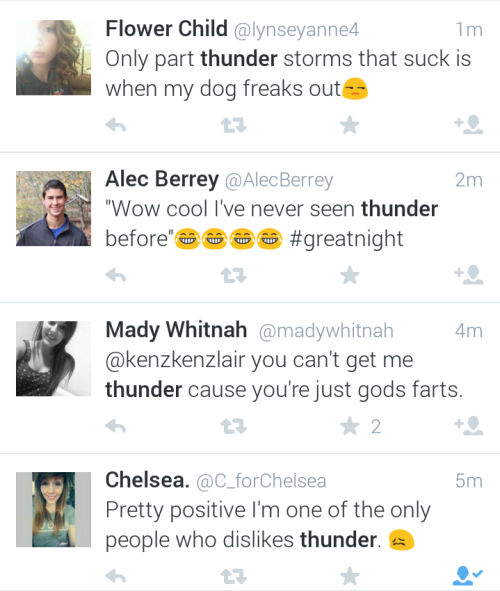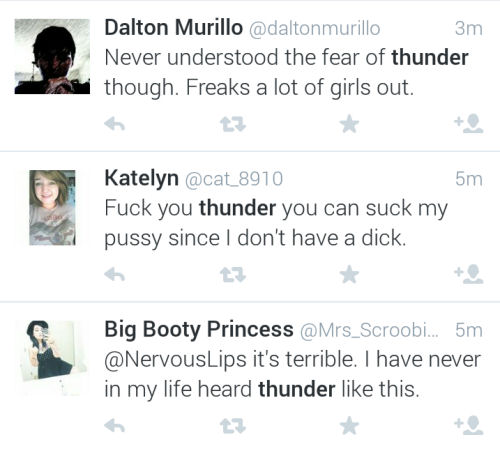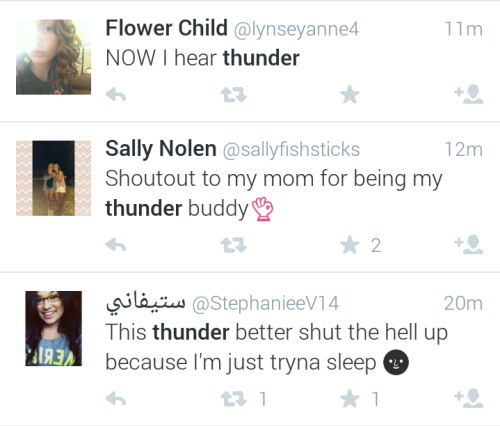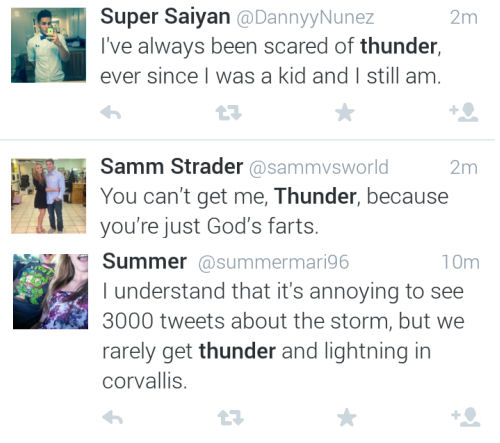 So I'm curious – outside of this weird little bubble I live in where normal weather doesn't exist, are people really this afraid of thunder? In the places I've lived before here, Twitter and Facebook weren't around yet so I never had much opportunity before to get so much enjoyment out of everyone else's fear. Good times!