Brad's Cactus Shack Episode 16 – Microwave Milkshakes

After spending the past couple of months ripping old 1990's underground indie punk rock prank call cassette tapes into the computer to add to the biggest archive on the internet and finally finishing with that project, I decided to rip some old cassette tapes I found in my parent's attic last year to see exactly what's on them. Between church sermons and band concerts, I found some old "comedy" skits I did, most likely in the very early 1980's and that's what you're about to hear.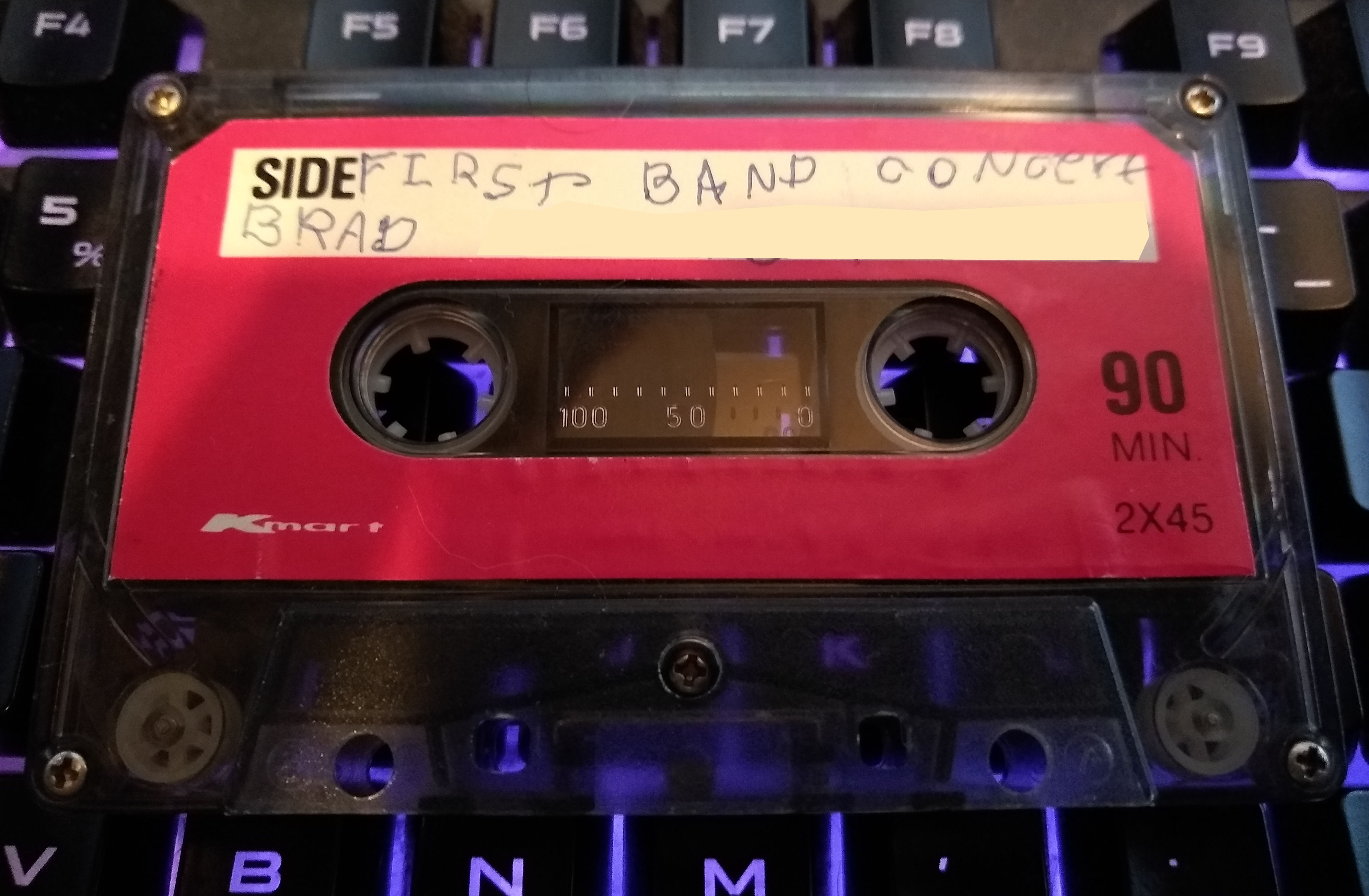 This 90 minute Kmart cassette tape is labeled "FIRST BAND CONCERT" in my grade school era handwriting so I was expecting to hear terrible band music by 5th grade me. And there's a little of that. But it appears that I purposely recorded over the band music to make classic comedy bits, which seems obvious when I take a break for music and you hear a few seconds of the band music that I recorded over. This tape is presented pretty much exactly as I found it, though I did move the Chariots Of Fire song to the beginning for an opening song, and I chopped off most of the music from the second half of the tape.
In this Brad's Cactus Shack you're going to hear about the invention of television, the history of radios, the invention of the dollar bill, the history of computers and exactly how they work, commercials, announcements, skits, a celebrity, and more. Right after the "I Love You" song, I will have a co-host named John and occasionally his sister Renae. John will be playing the part of Nothing Momigan and Renae will be starring as Miss Piggy. Sorry, that's not the real Miss Piggy. The Old Timey tape recorder bit is by John and then it's back to me with the calculator advertisement. I think I heard a bit of our friend Eric in there too. At the time I thought Microwave Milkshakes were my own stupid invention, but years later they became a real, actual product. I thought of it first, though.
This is the only photo I can find of me and John, which I stole from Renae's Facebook. Sorry, Renae.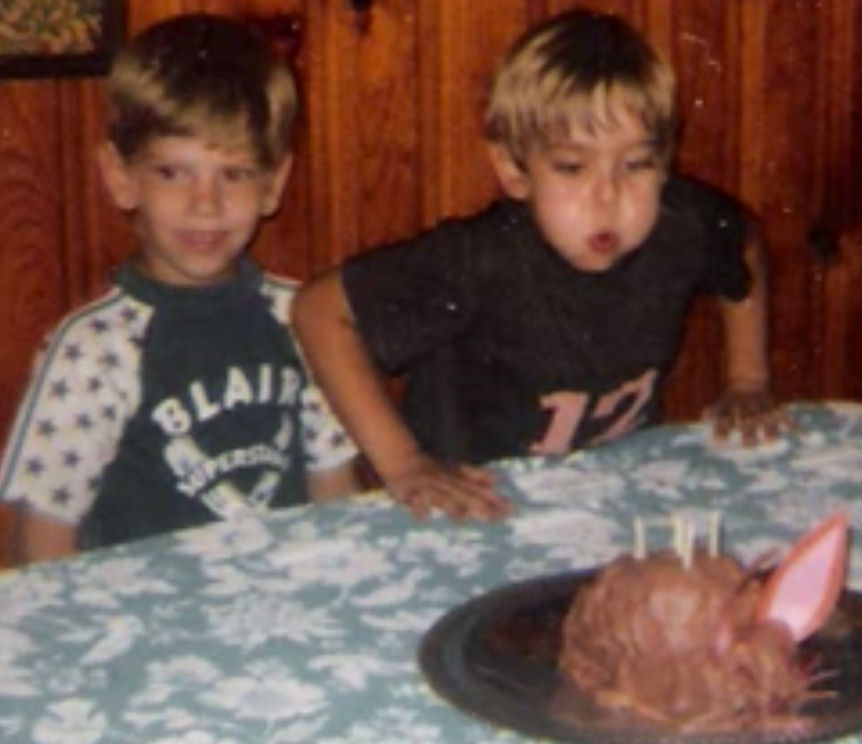 Podcast: Play in new window | Download
Subscribe: RSS