FAIL!
A couple months ago I was looking at gloves in Albertson's and I found these: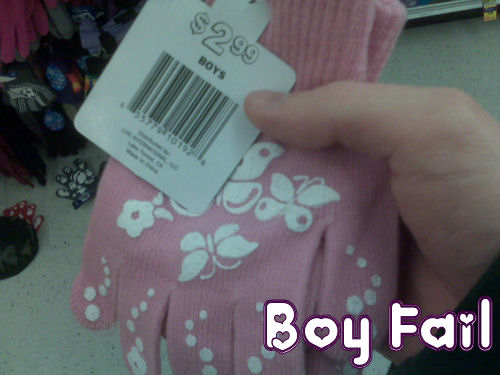 All of the gloves on the rack were labeled for Boys, no matter the style. Today I sent the image in to The Fail Blog so maybe it'll end up on their site one of these days. (That's why it has the FAIL writing on it.)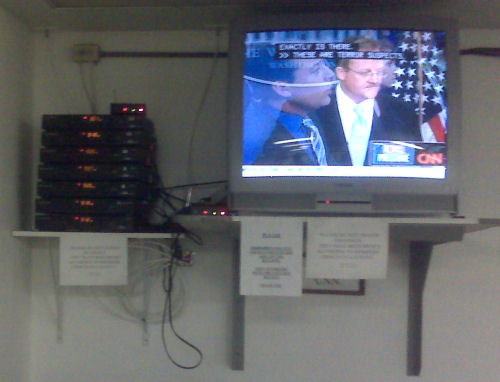 I can't tell you how much I want to take my TV-B-GONE to the gym and turn off all the cable boxes and TVs with one press of the button. It'd be complete pandemonium, with 20 people looking around, confused and wondering what they'll do now that the TVs are off. Even better would be to bring my old remote control watch in and switch all the channels up a few times.